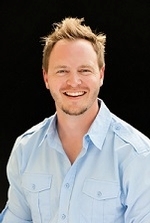 Realtor®
757-753-0496
Email Matthew
Matt is a seven year Army veteran who hails from a family with a rich tradition of service to our country. He has also had the distinct honor and pleasure of leading troops in a combat environment in Iraq.

Matt graduated from Liberty University with a bachelor's degree in business, a graduate degree in Management and Leadership, and is a member of the Sigma Beta Delta Business Honor Society and Phi Delta Theta Fraternity. He has a true passion for ensuring current and past service members are not only maximizing their VA home loan benefits, but has a unique common bond with assisting these home buyers, because he went through the process himself.

Matt was recognized by the Hampton Roads Realtors Association as the Circle of Excellence 2013 Outstanding Rookie and is sure to be able to perform above and beyond in helping with your home buying needs. Let Matt put all of his experience to work for you and feel free to give him a call today!