James & Lee Realty is the new real estate business model.
Welcome to a 100% Commission Real Estate Company
See below for the real truth!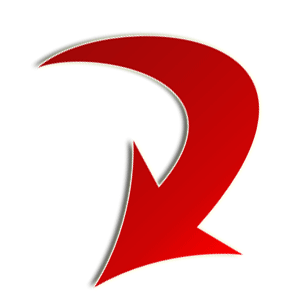 The real truth and nothing but the truth!
NO FEE's (None)

No

E&O fee

No

franchise fee

No

desk fee

No

technology fee

No

national & local advertising fee

No

training fee

Transaction Fee

Business License Tax:

We are

Business License Tax

The business license tax on the commissions they make.

This is deducted from each and every real estate agent, no matter what company they are with.

Here Is Our Transparent Commission Plan

Sales Price: $245,000

3% Commission: $7,350

Minus Broker Fee: $225

Minus Business License Tax: $42.63

Your walk away amount: $7,082.37
Bill Taylor, Realtor

757.515.7568

Principal Broker
Our Office
5000 Sq. ft.

24 Hour access
2 Conference rooms
Private office space available
Lounge/work space
Kitchen

Established 2012

Have you been looking for a change to the better?

Do you want to run your own team/business?

If so, then you just hit the jackpot!

Welcome to James & Lee Realty!

Broker Support

Fanatical broker support is always there to help with your transactions relating to strategies, processes, compliance questions or anything else.

Call, email or text!

A Simple Process

Input and manage your own listings
You have complete control and flexibility over each deal
All calls go to your cell phone
Scan & email all required paperwork to office
Fast Commission Payment via Direct Deposit

Do you have what it takes?

Answer the following questions to see if you meet the criteria to have a career with James & Lee Realty

I have had my real estate license for more than 1 year
I have completed more than 7 transactions

What we do not do!

Have an in house lender
Tell you what commission to charge your clients
Hire part time agents
Handle property management
We are always on the lookout for seasoned Real Estate Professionals to join our company and benefit from the James & Lee difference. We encourage our agents to maximize their earning potential by allowing them to work freely from home as well as giving access to our office facilities 24 hours a day/7 days a week.
Successful agents are entrepreneurs who "own" their businesses. They don't need to be "motivated" to make things happen. They have no need for time-consuming in-office meetings or for taking up-desk time. They just want the right company affiliation, support, tools and training to help them get the job done and maintain success. Even though dedicated workers, they enjoy success on their own terms, and we respect that.
We believe that you should be rewarded for your hard work with the highest compensation and that is why James & Lee Realty pays 100% Commission on every file with only a $225 transaction fee. No Hidden Fees. Plain and Simple.